"FOOD ALLERGEN" RISK MANAGEMENT
METHODOLOGICAL GUIDE TO HACCP APPLICATION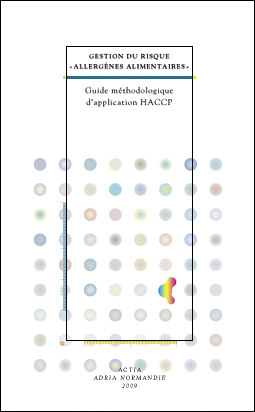 Texte in French
Food allergies are a growing concern. Since the introduction of European Directive 2003/89/EC, all food companies have been concerned by this danger that remains a threat due to the accidental presence of allergens caused by cross-contaminations which are difficult to identify and quantify. Thus, in order to fulfil their responsibilities, companies must include this issue in their hazard management procedure.
Published in 2009, this methodological guide presents the implementation of the different stages of the HACCP, supplemented by numerous recommendations and data sheets about the fourteen major food allergens. Technical resources and a methodology are proposed in order to offer manufacturers useful solutions such as tools dedicated to quality and safety.
Laurent Deneuve (Adria Normandie)
Co-authors (Adria Normandie)
Emmanuel Bernard, Bénédicte Boukandoura, Emmanuel Coton, Monika Coton, Sylvie Ecourtemer, Sabrina Lemonnier, Thierry Petit, Bernard Picoche.