MEDITERRANEAN DIET
A PRACTICAL GUIDE FOR USE BY MANUFACTURERS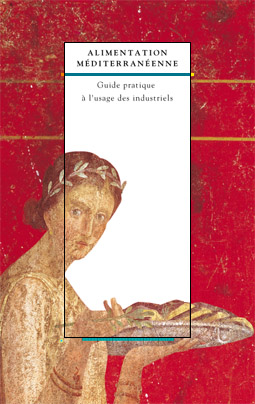 Text in French
By common accord, the Mediterranean dietary model is acknowledged to be beneficial to health. It is a practical example of the recommendations of the PNNS (French National Nutrition & Health Programme) in action. Companies that manufacture Mediterranean-type products are naturally obliged to adopt the principles of Mediterranean food, firstly, so that they can provide the best advice for the consumer concerning the nutritional quality of their foods, and secondly in order to focus on manufacturing nutritionally optimised foods which are adapted to the lifestyles of today.
Published in 2003, the Practical Guide to the Mediterranean Diet For Use By Manufacturers aims to support food industry professionals in their approach to this issue. Every company will discover ways of improving, inventing and promoting Mediterranean-type products on the nutritional level.
Danielle Lestang (Transferts LR), Sandrine Vuillemenot (Critt Provence-Alpes-Côte d'Azur).
Gilles Fayard (Critt Provence-Alpes-Côte d'Azur), Mariette Gerber (Inserm), Jean-François de la Guérivière, Didier Majou (Actia), Jean-Pierre Michel (Critt Provence-Alpes-Côte d'Azur), Serge Pinatel (Trial), Jean de la Tullaye.
Marie-Josèphe Amiot-Carlin (Inra), Mariette Gerber (Inserm), Denis Lairon (Inserm), Claude-Louis Léger (Inra), Marc Puygrenier (Agropolis).