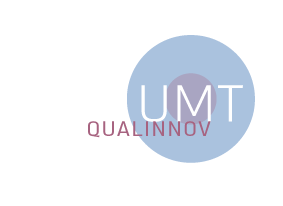 In vitiviniculture, provide professionals with tools and indicators that are useful in managing technological itineraries, in a predefined product objective, that meets consumer expectations.
This UMT is located in Pech-Rouge.
The research and development programme, which is based on the vineyard and the experimental cellar of the Pech-Rouge unit, is oriented on:
Characterising aromatic, polyphenolic and health components of quality and a study on how they change
Developing reliable and fast analytical methods of the diverse components involved (aromatic potential, polyphenols, ochratoxin A). These methodologies are intended to be transferred directly to the sector or used in knowledge acquisition programmes. This is the case for example with the effect of the hydric constraint on product quality, as well as the control of ochratoxin A content in wines.
Managing data and the representation of knowledge
Setting up databases, allowing in time to model what experts have to say, in particular with the aim of predicting the polyphenolic quality of wines when the grapes are being gathered.
Adapting production to the stakes of the sector
Developing highly-applied actions, which are supplied with analytical advances in order to provide producers with alternative integrated solutions for current production: product diversification (low sugar content grape juice), adapting the products to consumer expectations (controlling the alcohol content) and increasing output (competitive vineyards).