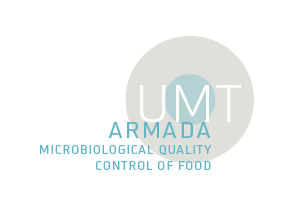 The Armada joint technological unit focuses on food safety techniques. The development, technology transfer and expertise actions carried out have two objectives:
- To improve and transfer tools for the detection and characterisation of food safety risks, taking into account the difficulties related to the diversity of matrices and the variability of the agents concerned, as well as their technico-economic feasibility for routine use.
- To adapt and transfer methodologies that make it possible to evaluate the safety of food production processes, in order to anticipate hazardous steps and thereby improve processes.

These two main objectives will be focused on four priority actions.

This joint technological unit, located in Maisons-Alfort, started its five-year programme in 2011.
Development and transfer of methods for evaluating the pathogenicity of Stec strains isolated from products (E. coli O157: H7, 026, O103, etc.) through the examination of the main virulence factor; stx genes.

Development, and knowledge and expertise transfer actions on the dangers related to Bacillus cereus toxins.

Improvement of two methods making it possible to evaluate the cleanliness of equipment and production premises. The first is a method for quantifying and locating contaminations after cleaning-disinfection. The second is a surface sampling method that aims to better localise any persistent Listeria monocytogens on equipment or in production premises.

Optimisation of the national monitoring of Salmonella and Listeria monocytogens by the pooling of typing data characterising isolated strains in the food chain.