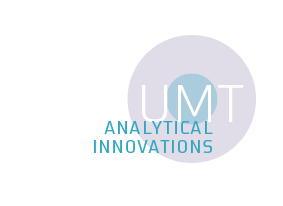 Service commun des laboratoires
Whereas the promotion of well-being and health through a healthy diet has become a major preoccupation for all socio-economic players (manufacturers, consumers, scientists and politicians), there are still not satisfactory analytical methods for the identification and characterisation of many nutritionally beneficial compounds.

Therefore, the joint technological unit has a double objective:
- To simplify and harmonise all chromatographic analysis methods for hydrosoluble vitamins in food that could lead to protocols for multi-vitamin analysis.
- To implement high resolution screening methods for the analytical and functional characterisation of antiradical activity in food.
The activities of the scientific and technical programme revolve around two areas:

Hydrosoluble vitamins in food
The development of multi-vitamin analysis protocols.

Creation of original dosing methods for carnitine, choline, and inositol compounds, assimilated to vitamins, which could lead to European standardisation.

High resolution screening methods.
The implementation and adaptation of the high-resolution screening technique for selecting compounds for their antiradical properties.

Test on the limitations of use and the improvement of performances.
This UMT comes further to the UMT Analytical methods and nutrimarkers ended in 2011.