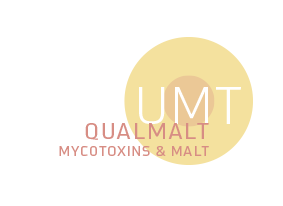 Brewing barley is naturally contaminated by field and storage mould, which are responsible for the production of mycotoxins (T2/HT2, enniates, and beauvericin).

Furthermore, the persistence of gushing of beer, as well as the disturbance of fermentation in brewing with the early flocculation of yeast, are key concerns for brewers. The main cause of these two phenomena is the contamination of barley and malt by certain moulds.

Therefore, the joint technological unit's ambition is to acquire the necessary know-how on the moulds involved in these phenomena and the compounds synthesized by these micro-organisms in order to control the quality of the malt and the beer.

This joint technological unit, located in Nancy, started its five-year programme in 2011.


The joint technical unit's scientific and technical programme is focused on three areas:

The study of the moulds that contaminate brewing barley
The identification and quantification of moulds by PCR: Fusarium, Microdochium, Alternaria, etc.

The impact of moulds on the food safety of brewing barley, malt, and beer
The monitoring of mycotoxins that emerge during the transformation of barley into malt (malting), malt into beer (brewing), fermentation, filtering, and chillproofing.

The impact of mould on the functional quality of malt (early flocculation of yeast and beer gushing)
The identification of the compounds responsible for gushing and the early flocculation of yeasts (proteins, enzymes, biomolecular fractions, etc.).
Determination of the potential for gushing and early flocculation of yeast in order to control the phenomena.