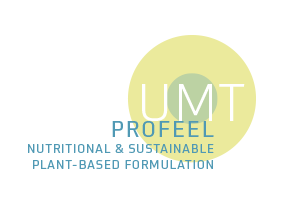 Centre de recherche Paul Pascal (CNRS, université de Bordeaux)
In order to meet the food transition issues currently in progress in industrialised countries, the agri-food sector must change the composition of their products by favouring "clean-label" formulas. The challenge is to substitute ingredients with healthier and more sustainable ones, without altering the sensory qualities, the preservation and physical stability of the product, as well as their nutritional value.

In this context, the Actia Maia Joint Technological Unit is positioned to respond, according a multidisciplinary approach, to the challenges of the oils and proteins sector, as well as to the needs of new formulation strategies consistent with a "sustainable functional plant-based food" adapted to societal and regulatory expectations and targeted applications.

This Joint Technological Unit, located in Bordeaux, started in January 2023 for a period of five years.
Acquiring new knowledge about the impact of the sourcing and the process of plant-based ingredients on their functionality in dispersed systems.

Developing a support tool for the pre-screening of plant-based ingredients according to the desired functionalities and properties.

Providing manufacturers with innovative formulation solutions targeting naturalness, using lipid and protein plant resources.

Proposing models for the evaluation of the nutritional quality (bioavailability of lipid and protein nutrients) of the developed formulas, depending on the ingredients and formulation processes used.

Defining eco-responsibility criteria in the design of food formulas and ensure the sustainability of the developed formulas.

Formulating high-performance "model" products rich in lipids/plant proteins, offering nutritional and/or environmental benefits.